ABOUT
Work
PIJAMA ARMY PIJAMA ARMY PIJAMA ARMY PIJAMA ARMY PIJAMA ARMY PIJAMA ARMY PIJAMA ARMY PIJAMA ARMY PIJAMA ARMY PIJAMA ARMY PIJAMA ARMY PIJAMA ARMY PIJAMA ARMY PIJAMA ARMY PIJAMA ARMY PIJAMA ARMY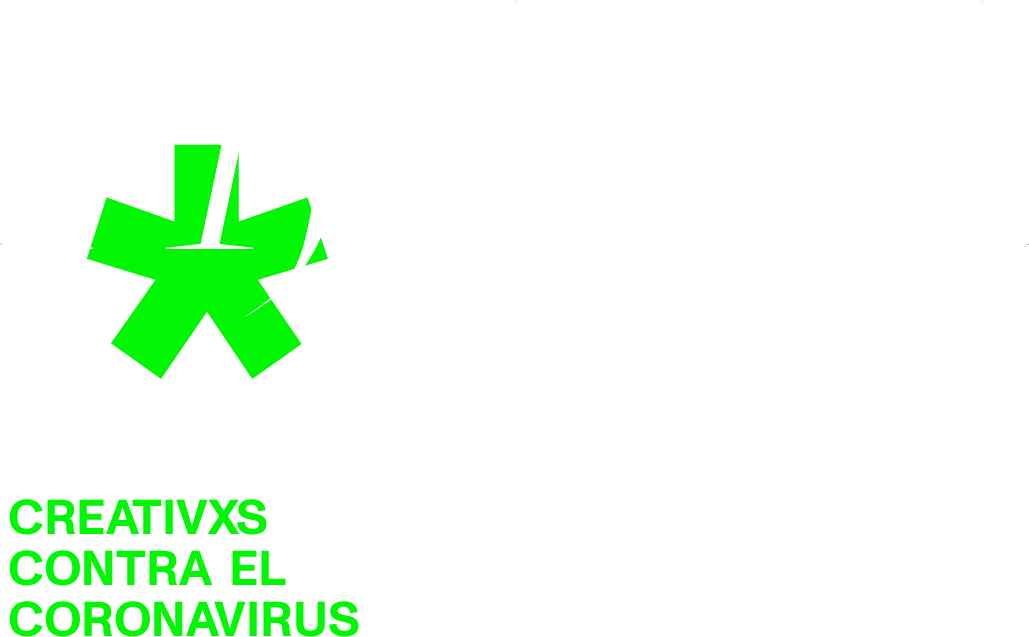 CHALLENGE
WHAT
Personal Project

WHERE
Instagram & Web

At FLIRT we wanted to find a way to do our bit towards helping the community overcome COVID-19. We don't have medical knowledge, we don't have a 3D printer, we don't even have a stockpile of toilet paper, but we do have lots of friends in very arty places and access to an Instagram account.
STRATEGY
We created Pijama Army, a movement made up of artists selling their work in order to generate €€€ for #YoMeCorono - a collaboration between La Fundación Lucha Contra el SIDA, IrsiCaixa, and el Hospital Universitario Germans Trias i Pujol dedicated to the investigation of Coronavirus. Why Pijama Army? Because this was literally the only time ever you can save the world from your sofa, and fight a war against virus in your pijamas.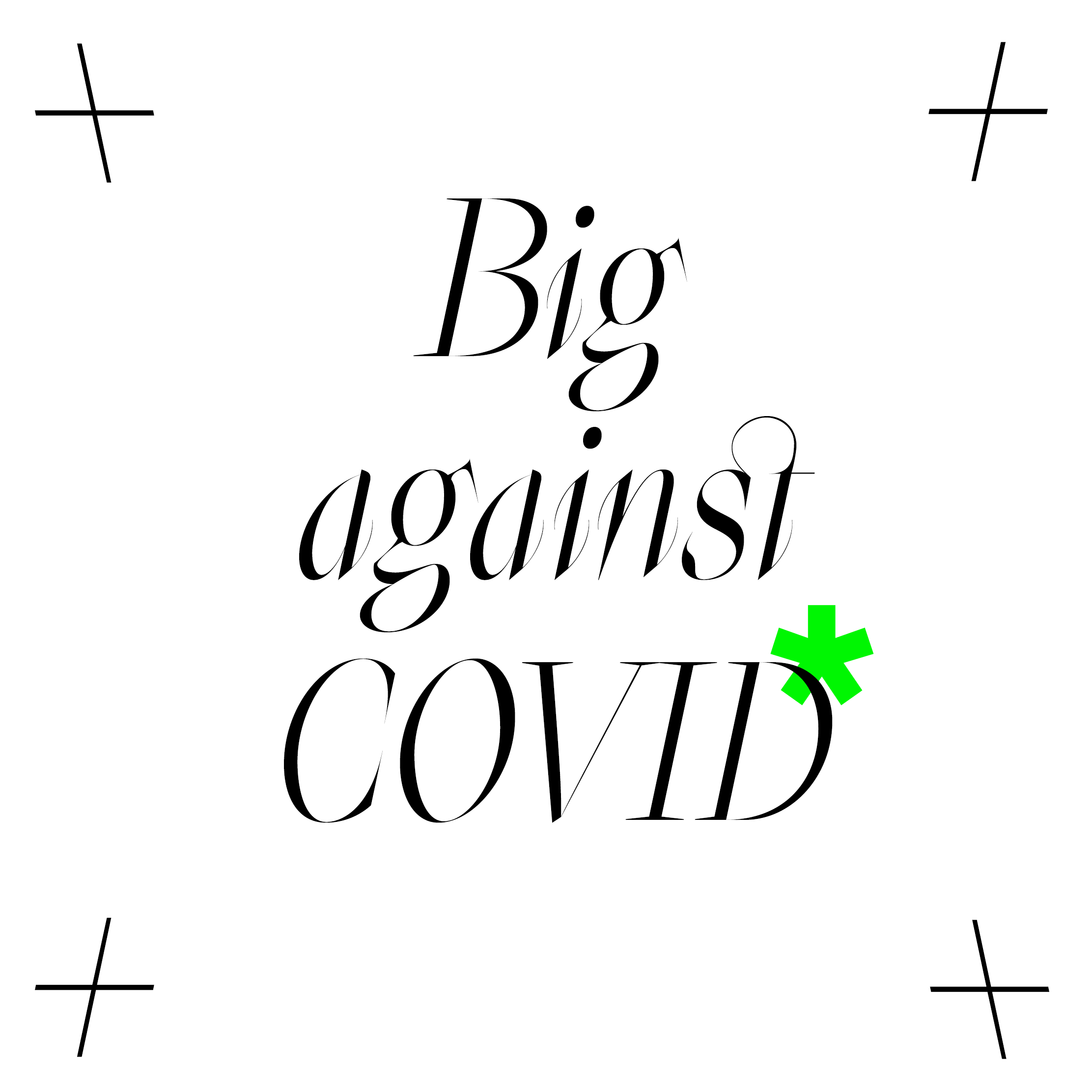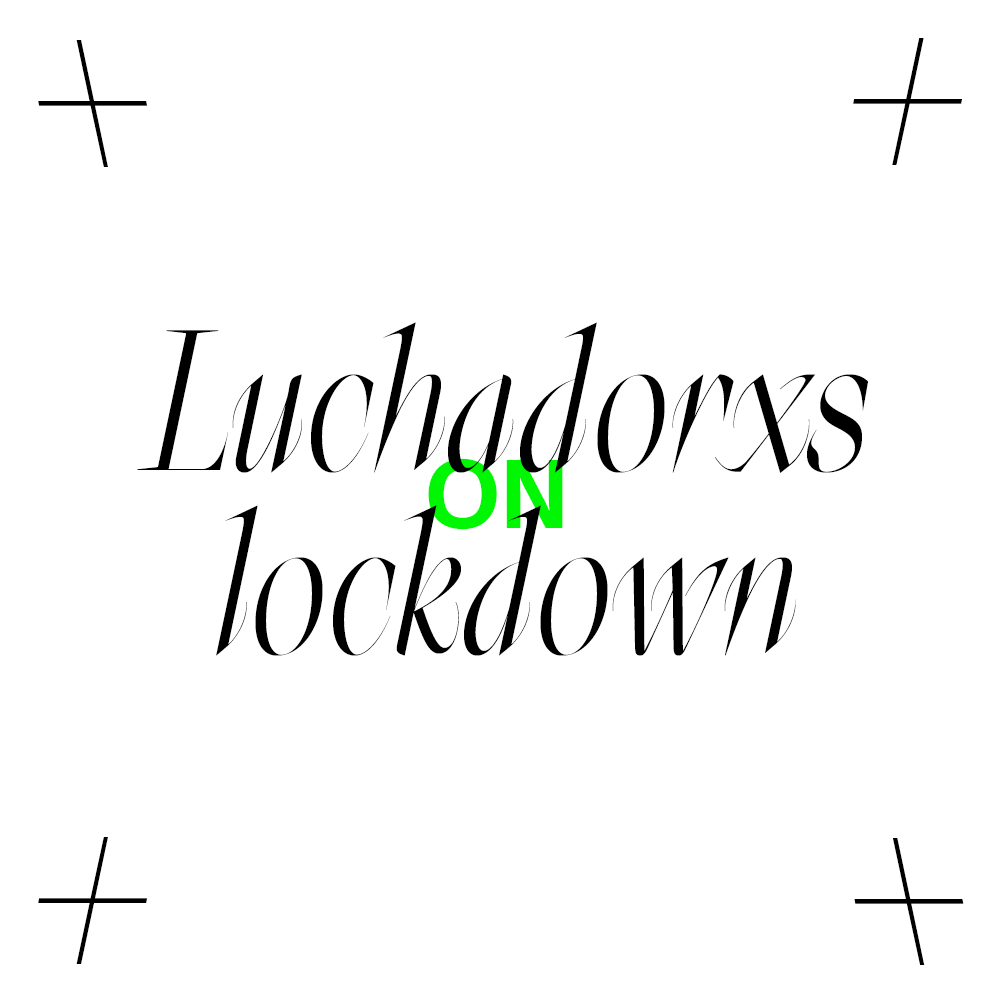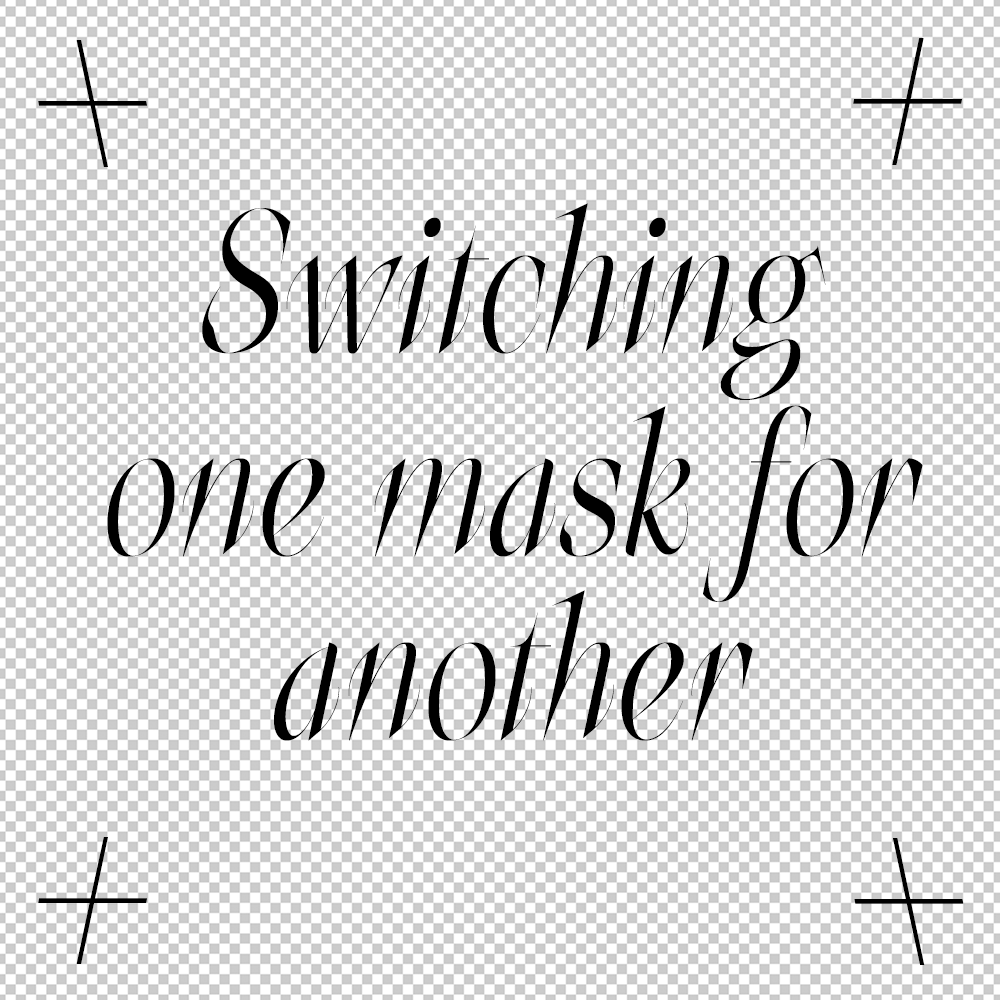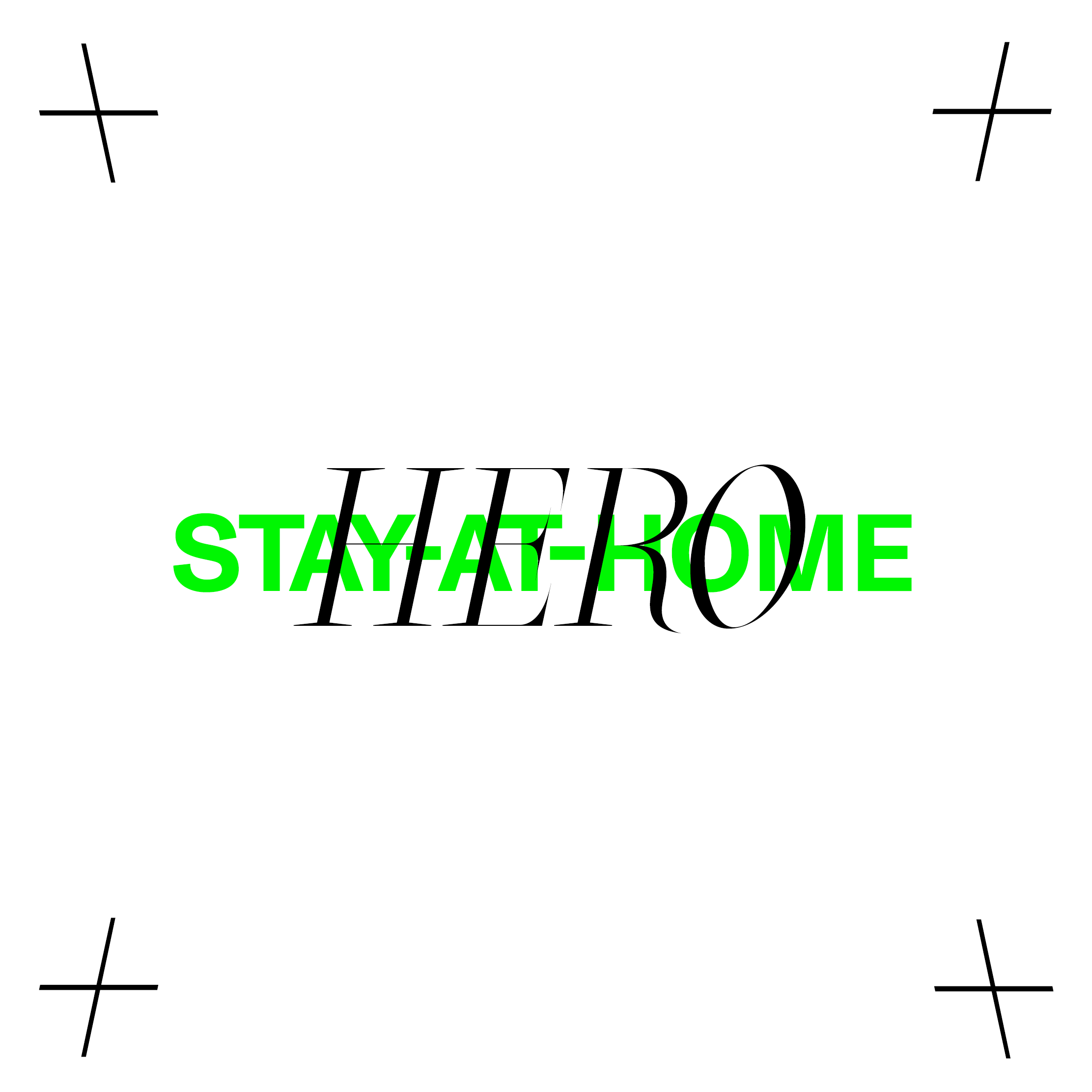 EXECUTION
We created an Instagram account where we held all of the auctions. 24 hours, bids in the comments, donations made straight to #YoMeCorono.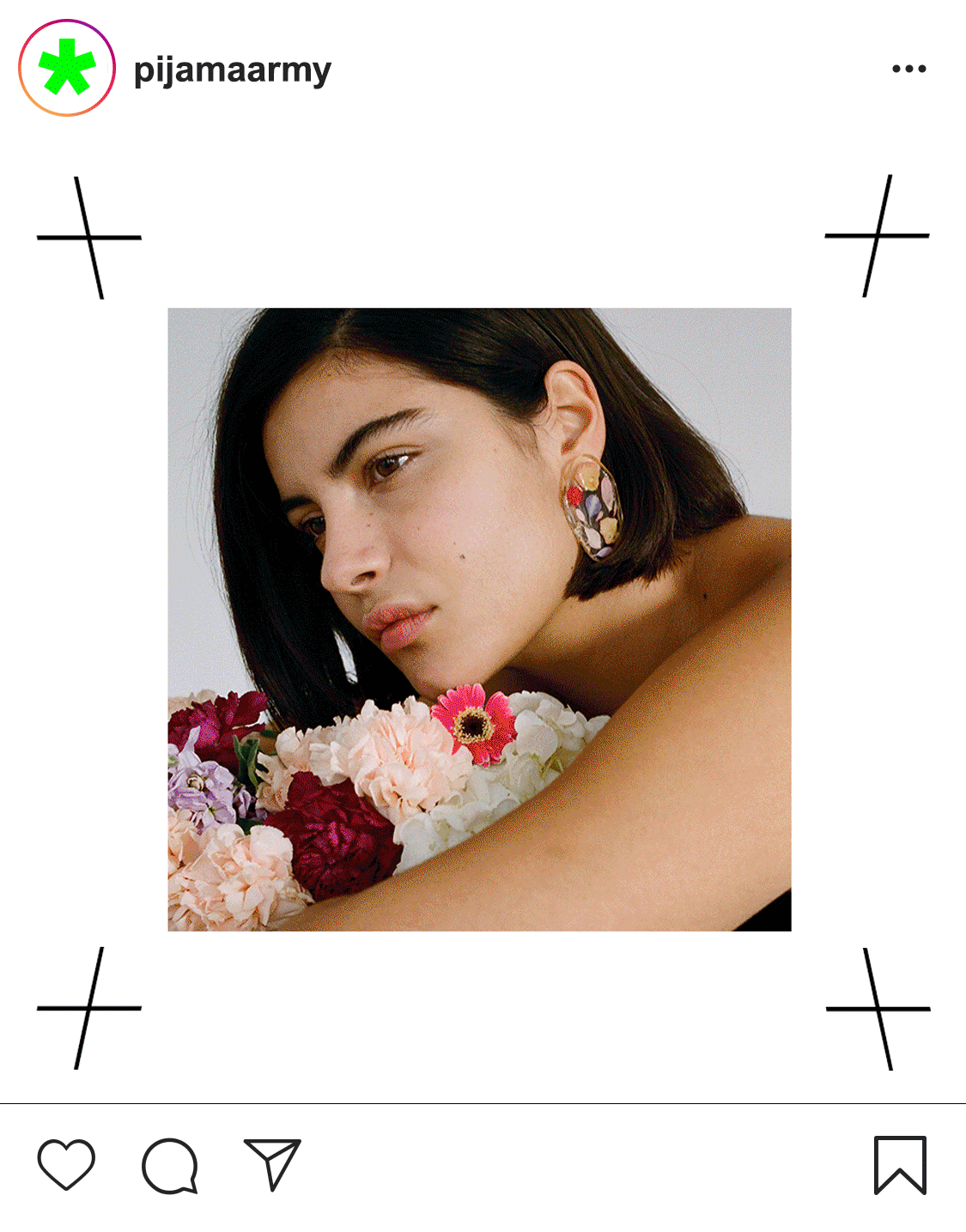 We also created a landing page to explain the initiative, how to participate, and why we did what we did.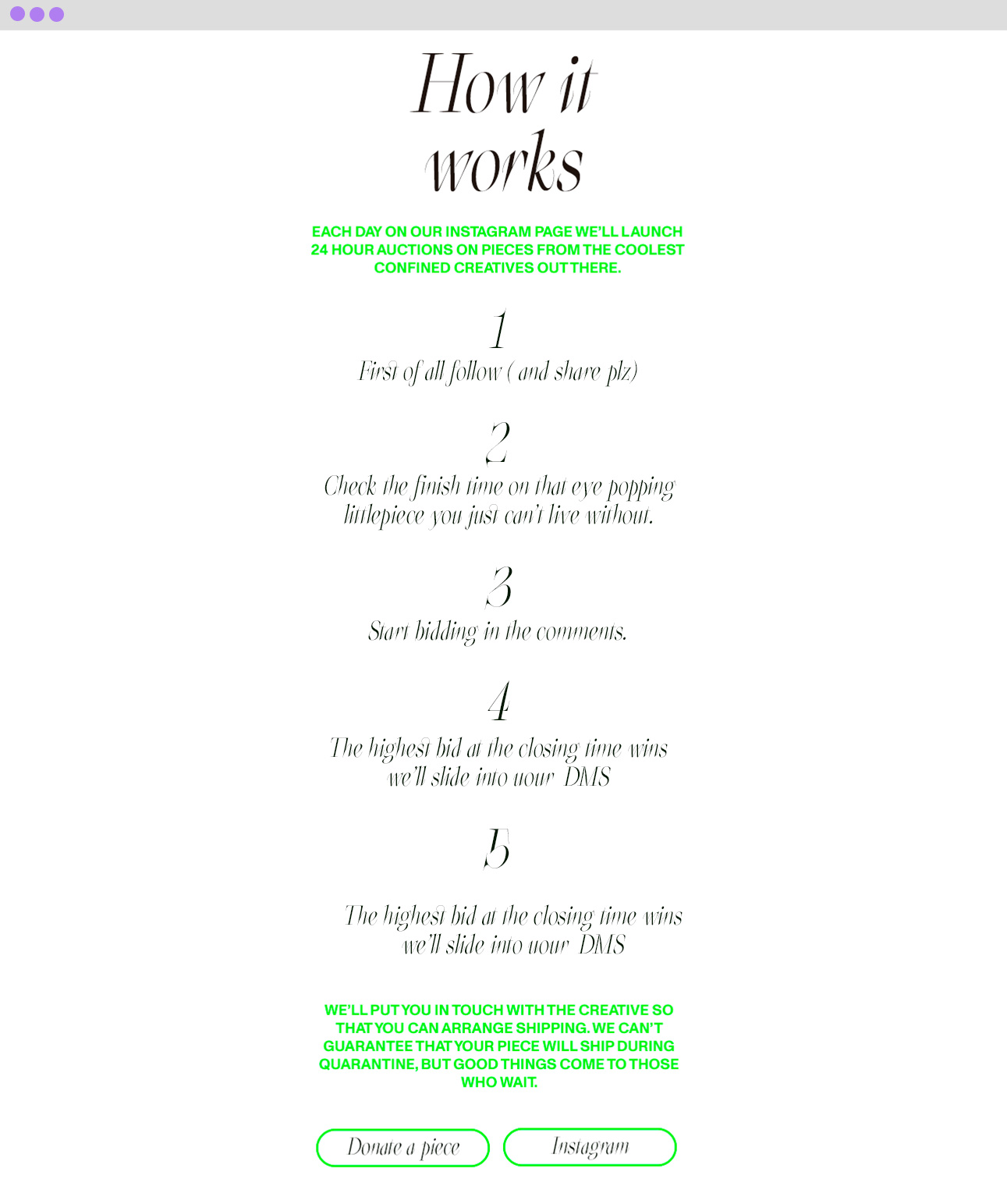 RESULTS
The response from both artists and bidders was incredible, and instead of lasting only 2 weeks, the auctions ran for over a month.
We auctioned
47 pieces
We raised a wicked
5.770€
Our Instagram @PijamaArmy had over 1000 followers by the time the auctions ended, and was featured on @poramoralarte.bcn as one of the top creative initiatives against COVID-19.
THANK YOU TO ALL OF THESE WONDERFUL PEOPLE
Malika Favre, Carla Cascales, Laia Benavides, Tiago Majuelos, CALÍOPE, Vasquiat, Maria Roch, Rice, Mònica Figueras, Morgana, Albert Madaula, Martina Matencio, Alpha Decay, Viana Fan, Pablo Benito, Anne Roig, Indra Zabala, Adriana Eskenazi, Angie López, Albert Riera Galcerán, Albert Romagosa, Ricard Jorge, Bernat Daviu, Berta Cabestany, Albert Tercero, Albert Font Garcia, Blanc Ceramics, Javi Royo, Maria Jous Sol, Nia Delfau, Paula Bonet, Randomlovers, Raul Ruz, Studio Sanna Volker, Albert Coll, Eva Kengen, Estévez + Belloso, Enrique Escandell, Erik Von Frankenberg, Lope Serrano, Cecilia Duarte, Marc Oller, Querida Studio, Javier Biosca, Guillem Gutierrez, Marta Marquez, Lola Vila de Pedro, Dani Castañeiras, Manel, TOAST Management
NEXT